Little Spatula by Leonard Landry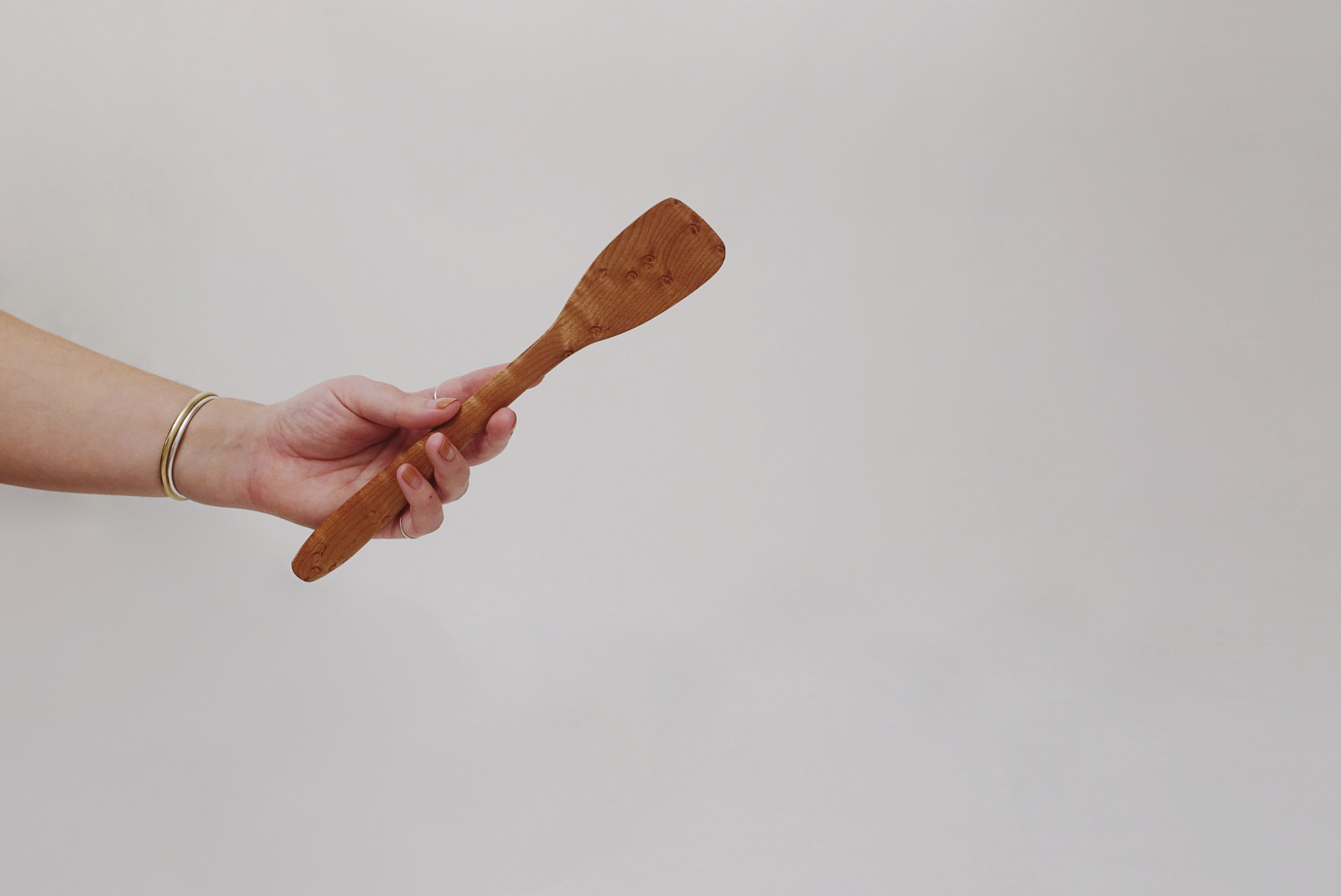 Little Spatula by Leonard Landry
This little wooden spatula is handmade in the village of Belledune, New Brunswick, Canada by craftsperson Leonard Landry using birdseye maple locally grown and harvested using sustainable methods.
Lightweight and with a thinly tapered edge, you can flip an egg or silver dollar pancake with ease.
Leonard's spatulas are heat cured in a maple sugar shack, making them resistant to damage caused by moisture and bacterial growth that can occur in some other utensils. This treatment process also leaves a lingering sweet maple scent.
Each spatula is unique. Approximate dimensions are:
10.25" x 1.75" x 0.5"
Caring for your wooden utensils:
The soft and shiny surface of a wooden utensil can be maintained by rubbing the dry wood with oil (extra virgin olive or coconut oils work well). An occasional sand with a finer grit sandpaper can refresh the surface and keep it looking new for years to come. Avoid soaking wooden utensils in water for long periods of time. Skip the dishwasher and wash them in warm, soapy water.