Wood Fossil Disc Earring by Maria Trimble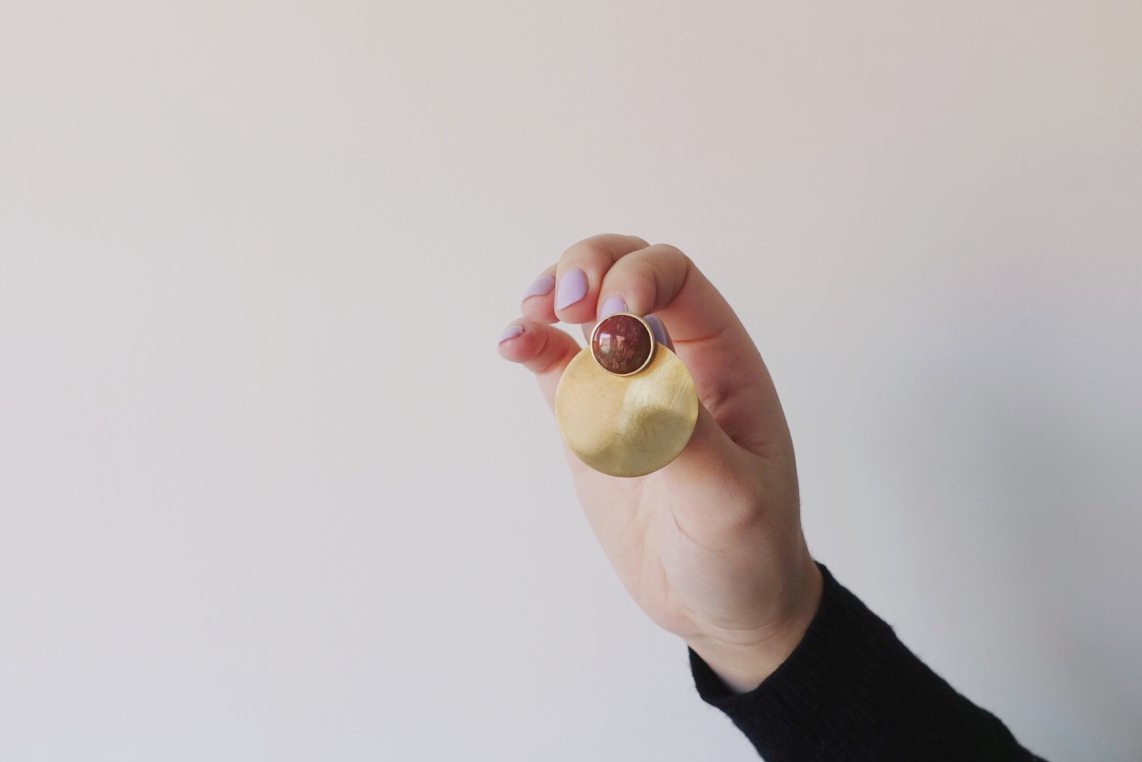 Wood Fossil Disc Earring by Maria Trimble
These earrings can be worn with the large brass disc or alone as a wood fossil stud. Made of warm toned brass, they will develop a soft patina over time. Jeweller Maria Trimble makes each pair by hand in Toronto, Canada.
brass with sterling silver posts
stud 5/8" x 5/8"
stud with disc 1 5/8" x 1 3/8"